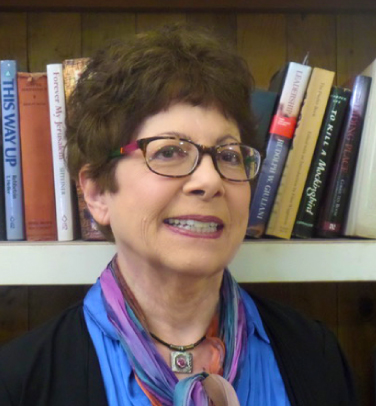 The Jerusalem Center for Artistic Development, Inc. (JCAD) is a not-for-profit organization that became a reality in 2014. Writers, producers, published novelists, and total beginners learn Arkay Garber's unique storytelling methodology. Over 75 classes thus far!
Based in Jerusalem, master teacher Arkay Garber is not only devoted to educating writers according to rigorous Hollywood requirements for screenwriting, but also to employing time-tested techniques for novel and stage play.
On-Location classes are held at the Jerusalem OU Center, the Americans and Canadians in Israel Center (AACI), the Begin Center, and private venues.
On-Location Workshops are held for writers in a more individualized setting. Role playing, script reads, sample movie scenes shown and discussed, script breakdowns all are addressed with the goal of creating a great story, regardless of the medium: Film, novel, stage play.
Private online classes with writers of screenplays, stage plays, and novels are held in total confidentiality, with a commitment to tailoring to the writer's needs: All levels of writing ability, from beginner to published author!
On-Location Classes in Jerusalem
With Master Teacher Arkay Garber

What You will Learn:
27 Steps to Crafting Story for Film, Stage, Novel
In-depth Character Development
The Genius of Genre in Storytelling
12 Sequences for Plot
The Heart, the Soul, and the Spine of your Story
Writing Scenes within Sequences
Writing Dialog
Edit your Story with a Checklist!
Interactive Classes and Work Shops with Writing Exercises, Role Play
For the total beginner or the seasoned professional who needs a refresher!
OVER 75 On-Location Classes in Jerusalem!!
For questions, contact: [email protected]
---
On-Line Consultations
With Master Teacher Arkay Garber

What you will learn:
The Ultimate Guide for Crafting Characters for screenplay, stage play, novel
How to Format your Story idea from start to finish
Find your High Concept Premise
27 Story Beats of crafting story
Tailored to your needs. Complete confidentiality. This is your story that needs to get written!
For questions, contact: [email protected]
Cost for One-Hour: $87.00
What's in Store for You in JCAD Screenwriting Classes!